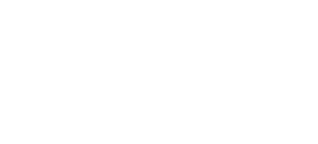 St John's College presents the 25th St John's College Easter Rugby Festival, proudly sponsored by Standard Bank. This annual celebration of the best in schoolboy rugby takes place over the Easter weekend on the 9th, 11th and 13th of April.
There are no league tables, trophies or medals – this is about the love of rugby, school spirit and community. St John's College welcomes visitors to the festival from far and wide, and this year will be no different as we have a phenomenal line-up of College and Prep schools participating.
The Easter Rugby Festival is a fun-filled day for the whole family with the Spur Kids Zone play area, tea garden, food trucks and the Heineken Beer Village available for your enjoyment. Live music and a big-screen TV alongside the Heineken Beer Village will ensure that you don't miss out on any of the other sporting action over the weekend. 
The Deck overlooking Burger Field will bring you closer to the game than ever before. This perfectly appointed and luxuriously furnished tented deck is terraced for great rugby viewing. The VIP area offers serviced lounges with a full bar, gourmet food stations, private bathrooms and access to an exclusive garden within the Heineken Beer Village.
And of course, we will be showcasing the best of schoolboy rugby on Burger an C Rugby Fields.
For your safety and convenience, the St John's College Easter Rugby Festival is a cashless event making use of pre-loaded Festival cards, SnapScan and all Debit and Credit cards for your safety and convenience. 
Tickets are available to purchase online and at the gate. Children under 6 and students in school uniform are free. Your entry ticket will also gain you access to the KES Easter Festival on Thursday and Monday. There is no reciprocity on Saturday. 
Festival tickets are R50.
The VIP Deck tickets are R150 on Thursday, R175 on Saturday and R100 on Monday. These tickets are limited and only available online. 
Please note, the VIP Deck ticket provides access to the VIP Deck only. You will still require a general access ticket to the Festival. 
Gates open at 07h00 daily with the venue closing as follows:
Thursday, 9 April:
Gates close at 20h00 and venue closes at 22h30
Saturday, 11 April:
Gates close at 20h00 and venue closes at 22h00
Monday, 13 April:
Gates close at 16h00 and venue closes at 18h30
We look forward to seeing you there!