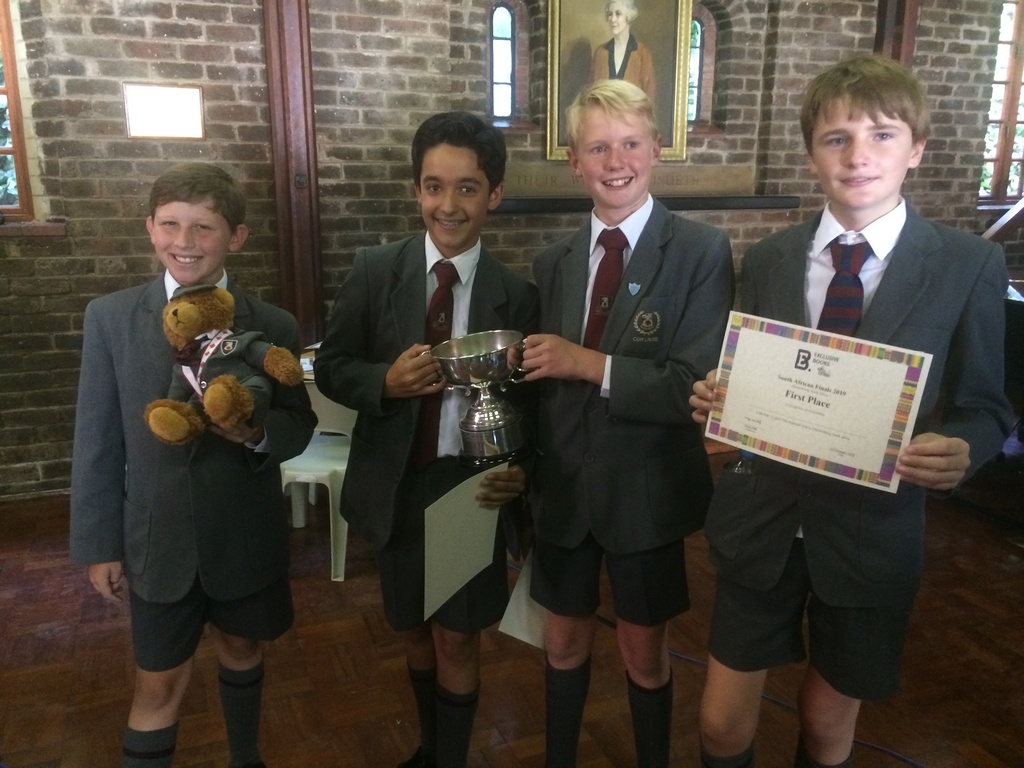 Congratulations to our St John's Prep boys who have once again taken the coveted title of SA Kids' Lit Quiz Champions. St John's Prep entered two teams into the 2019 SA Kids' Lit Quiz with the finals taking place on Saturday, 23 February at Roedean School.
The competition included nine teams from around the country, all of whom had won the regional rounds in their areas. At the end of five rounds of extremely challenging literary questions, St John's Prep Team 1 emerged victorious.
St John's Prep Team 2 held their heads high, coming fourth against Oakhill School, Knysna and Manor Gardens in Durban.
The Kids' Lit Quiz began 28 years ago, the brainchild of Wayne Mills, a Lecturer at the University of Auckland in New Zealand at the time. He felt the need to promote the 'sport of reading' and to give recognition to readers who often were highly accomplished and knowledgeable in a literary sense, but did not necessarily gain the recognition that their sporting counterparts received.
The World Final gives our boys the opportunity to meet other passionate readers from across the globe where they often establish life-long connections. It is a unique and unforgettable experience"
The Kids' Lit Quiz was brought to South Africa 16 years ago by Marj Brown, a teacher and passionate literacy advocate. St John's have participated in the SA quiz since its inception with our boys winning the South Africa title a record four times. In 2017 the St John's Prep took took the World Championships in Toronto, Canada.
"The competition gives children the opportunity to read both widely and deeply and out of their comfort zones. It broadens their horisons which will stand them in good stead," says Nicky Sulter, St John's Prep Librarian.

This year's Kids Lit Quiz winners will go on to compete in the World Finals in Singapore in July. We are immensely proud of our young Prep readers.