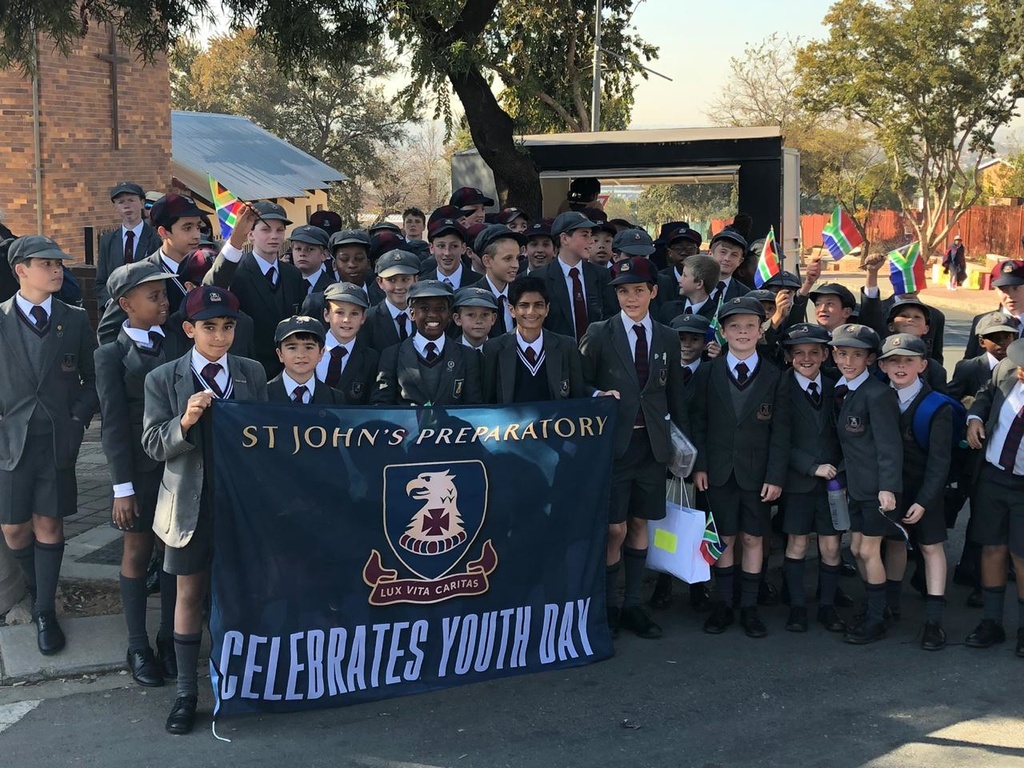 An excited bunch of boys and staff from St John's Prep boarded buses to Soweto early on 11 June as part of their Youth Day celebrations.

The tour began with a drive past President Cyril Ramaphosa's former home in Chiawelo and then moved on to Vilakazi Street. The boys walked down to Orlando High where the '76 protest marches ended, and Mr Sidumo Nyamezele shared the story of that fateful day.
The boys had the opportunity to explore Mandela House, the former home of Nelson and Winnie Mandela, before wandering down to the Hector Pietersen Museum and Uncle Tom's Hall. Mr George Mxadana (Conductor of the Imilonji kaNtu Choir) spoke to the boys at Uncle Tom's Hall about the many different languages and cultural practices in South Africa, with his choir demonstrating examples traditional dress and dances on stage.
The morning ended with a sobering tour of the Hector Pietersen Museum, where the hard-hitting visuals of 16 June 1976 served as a poignant reminder of the courage displayed by the students who fought against Afrikaans being used as the medium of instruction in local schools during apartheid.