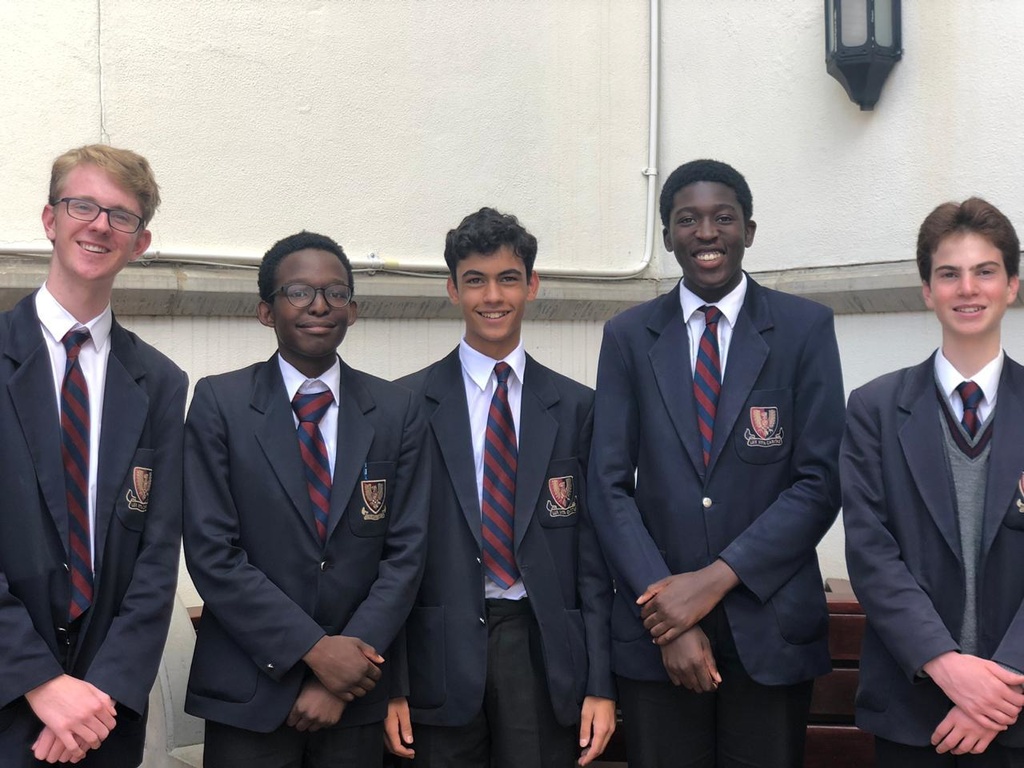 A number of junior provincial debaters attended trials to be considered for the South African National Debating Team at the beginning of February. Five St John's College debaters were selected to attend these trials.
This is a huge accolade and speaks to the superb level of oratorical skill of the College teams. Adam Gear, Joseph Goldblatt, Mika'il Metz, Lwandle Ntshangase and Eli Osei - all Lower IV - acquitted themselves with great skill and flair over the course of the weekend and must be congratulated on their impressive efforts.
Adam Gear and Joseph Goldblatt have been selected to be part of the Junior National Team and will travel to Thailand later in the year to represent South Africa. Lwandle Ntshangase was chosen to attend the trials for the selection of the Senior National Team that will participate in the World Championships to be held during the course of the year. If Lwandle does not qualify for this team, he too will be part of the Junior National Team going to Thailand.
"The College can be justifiably proud of these young men who have made such an indelible impact on junior debating. We look forward to seeing their progress as they move into the Senior section this year," says Mrs Fiona Kampmann, HOD English