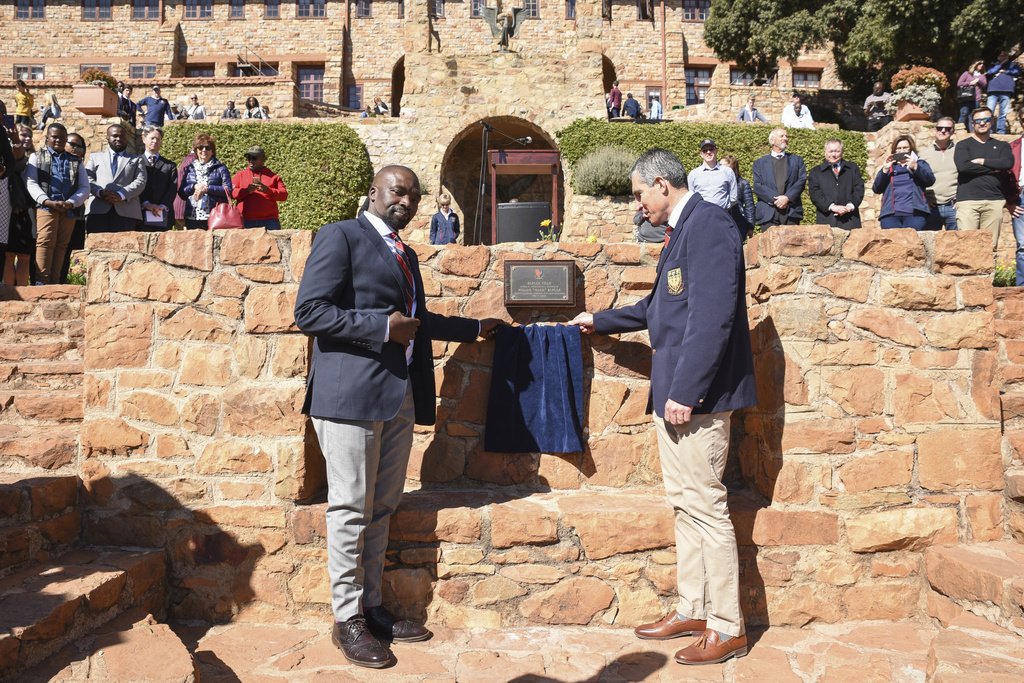 St John's College honoured Old Johannian Mr Owen Nkumane (OJ, Clayton, 1994) by naming the terraces above Burger Field The Owen Nkumane Terrace at Gaudy Day.

Owen Nkumane enjoyed an illustrious sporting career at St John's. He played football for the Prep 2nd and 3rd XIs and cricket for the 2nd XIs. In the College he played rugby for the U14 As in 1990, the U15 As in 1991, the 2nd XV in 1992 and the 1st XV in 1993 and in 1994 as captain. In fact, under his captaincy, the 1st XV recorded a 17-0 victory over Paarl Boys' High, the only occasion that St John's College has ever recorded a victory over Paarl Boys'. He also played cricket for the 2nd XI from 1992 to 1994.
Owen matriculated from St John's College in 1994. He was the first black African to captain the Blues at St John's College and went on to be the first black African to be selected to represent the Springboks. To this end, Owen has served as an inspiring role model to the subsequent generations of young black South Africans.
Team members from the '94 1st XV were in attendance as Owen spoke fondly of time at St John's College and about being part of the greater St John's family. "The biggest thing we search for in life is to belong," said Owen. "It's a privilege. Enjoy it. Make friends," he advised. He also warned the College gents to stay away from the spotlight. "It gets lonely out there," he said.
"Owen Nkumane made his mark in rugby at school, university, club, provincial, Super Rugby and national levels. But as the first black African player to captain St John's College and the first black African selected for the Springboks, his contribution transcends rugby. Today, St John's College and South African rugby salutes Owen Nkumane as a pioneer in transforming sport and South Africa," said Professor Jon Patricios, Chairman of Council, St John's College