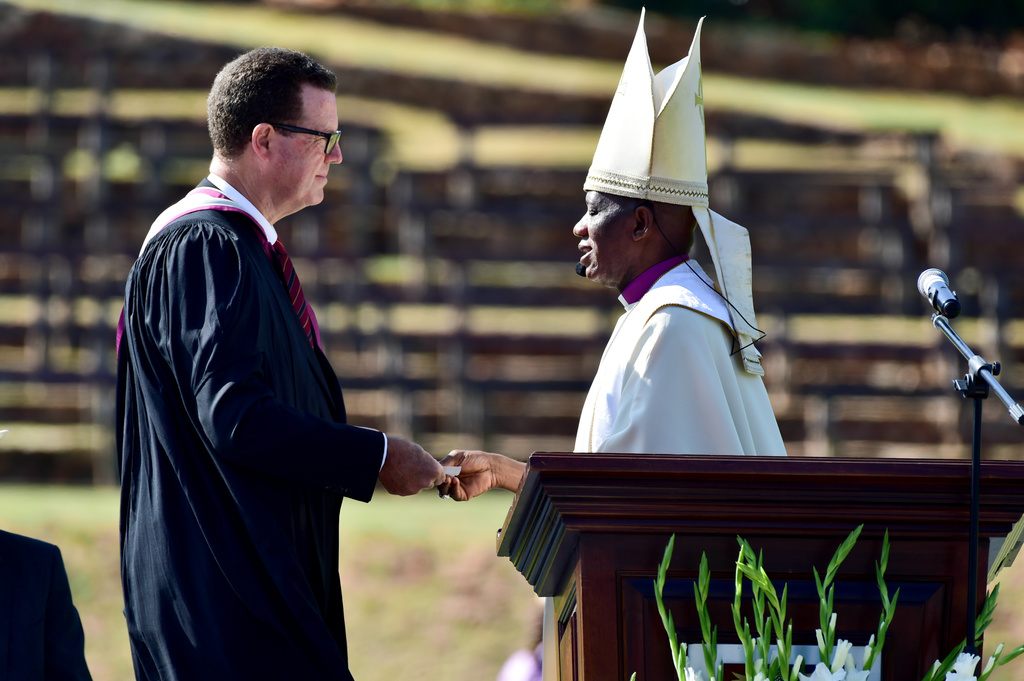 St John's College celebrated a splendid Community Mass on Burger Field, set against the iconic backdrop of the northern facade of the school. The mass was attended by students from the Pre-Prep to Sixth Form and St John's College Academy, all staff and parents with the The Visitor, The Right Revd Dr Steve Moreo, Bishop of Johannesburg as celebrant.

The Bishop installed Mr Stuart West as the 16th Executive Headmaster at St John's College. The Council of St John's and School Prefects were commissioned for their year of duty, and students and staff blessed.
The music and singing on Burger Field was magnificent, as always, with Mr Cameron Upchurch on piano and Mr Sidumo Nyamazele leading the St John's choir and community in song.
This traditional mass with the greater St John's community is a wonderful way to start the new academic year.
"Bad listeners do not make good learners, bad listeners do not make good teachers, bad listeners do not make good presidents, bad listeners do not make good citizens, and bad listeners do not make good leaders."